Low Cost Man and Van Services in Bournemouth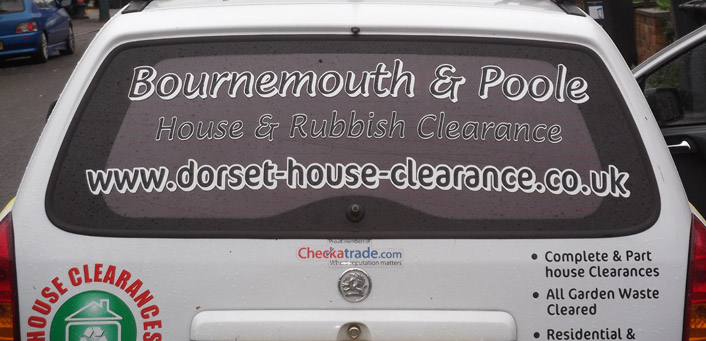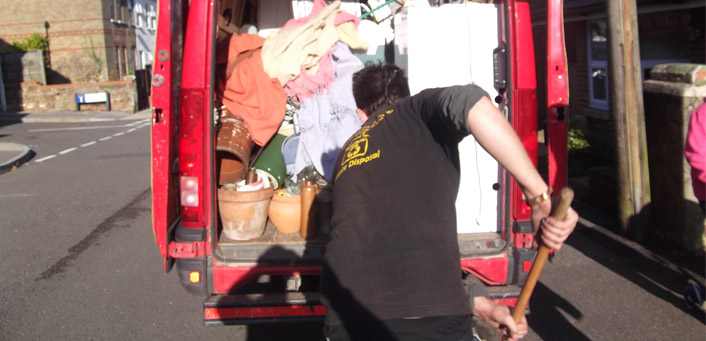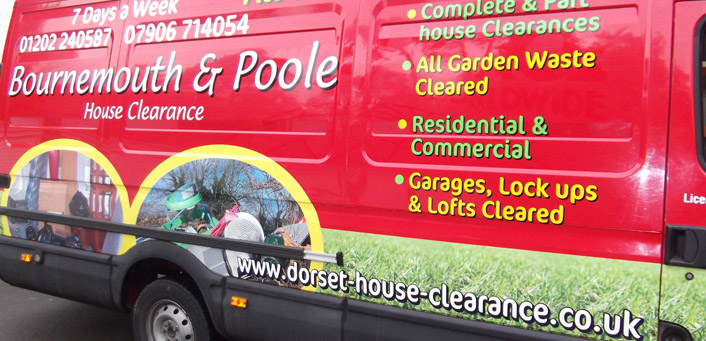 We provide simple no hassle solutions for people needing to move small to large item(s) from A to B. All our man and van services come with a fix priced Guarantee and all goods are insured against transit or handling damage, putting your mind at rest. We are renowned for providing quick no hassle light removal services to domestic and business customers living or operating in and around the Bournemouth area in Dorset. Should you have special requirements or just want to ask us a few questions regarding our services then please don't hesitate to contact our friendly team.
Our team have personally helped hundreds of residential and business customers move items from one location to another.
100% Service Guaranteed
No other 'man and van' Bournemouth based company will be able to provide the level of service that we are able to provide, we have been doing removals and collections via our House Clearance service for over 25 years, it's only recently that man and van services have emerged, making us more experienced than 9/10 other moving companies in the Dorset region.
Also unlike other companies our staff are fully trained, safety aware and most importantly understand the upset of what happens when items get damaged, our staff put extreme care when loading your items into our high capacity vehicles – also you can expect our staff to arrive on time with company branded uniforms and ID's.
Man and Van vs. Self-Hire Vehicles
We often hear the argument about our man and van pricing vs. that of self-hiring large vehicles rental costs during our price quotes, our pricing is extremely competitive but as you would expect we need to pay our staff, our fuel and company running costs so it may cost slightly more than hiring a van (Depends on distance and how many items).
Please note you also need to take into account the following when hiring a vehicle:
You are not insured for damage of goods in hired vehicles (Costs Extra).
You are responsible for all fuel costs… Our fair pricing includes fuel costs when you receive your man and van quote.
Most hire companies will close at 12pm on the Saturday meaning that you will need to hire the vehicle for more than one day, depending on distance most jobs are completed within a few hours (No need for double day bookings).
Hired Vans do not come with GPS Navigation without paying for this service, all our vans are fitted with GPS meaning that the moving of items happens without additional unnecessary delays.
Most importantly you're going have to do the lifting all by yourself or with a family member or friend, using us we will do all the lifting and all the other hard work meaning you can get on with things that you actually want to be getting on with, our pricing is extremely competitive and we welcome all people to compare our pricing vs. hiring a van.
What is Man and Van or Man with a Van?
The term man and van or man with a van is a modern term to describe the collecting and moving of items from one location to another, over the years people have been asking taxi's to do similar jobs but generally taxi drivers dislike offering this service, also taxi's will normally only take one item or items that will fit in a small car.
The need for a removal company is more ideal but costs far too much as they charge full pricing of removals of moving house, and this is why Man and Van was termed, the removals of light or few items without the huge costs of a removal company or hassle of asking a taxi driver or friend with a van.